Jul 27th 2019
Dell Children's Medical Center is proud to provide care for all Lonestar players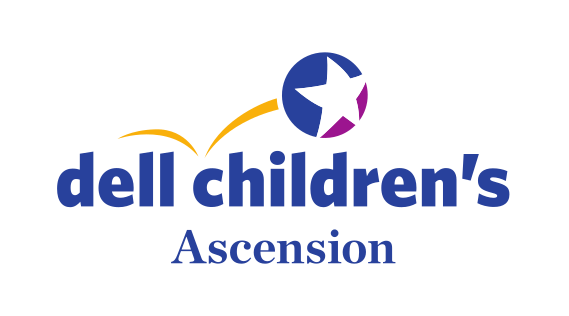 FOR IMMEDIATE RELEASE:
Contact: Kathy Hadlock Mobile: 512-626-1335
Email: Kathleen.Hadlock@Ascension.org
(AUSTIN, Texas – July 26, 2019) Dell Children's Medical Center is proud to announce a partnership with Lonestar Soccer Club to serve as the exclusive medical provider for the largest youth soccer league in Austin and Central Texas. The multi-year partnership includes Ascension Seton Sports Performance athletic trainers and physicians providing medical care at Lonestar Soccer Club practices, games, clinics and tournaments.
Ascension Seton athletic trainers provide guidance including preventing, recognizing and evaluating athletic injuries, in addition to emergency care or first aid for an injured athlete. This partnership also allows for innovative virtual care for injured athletes. With parental approval, sports medicine trainers equipped with portable technology devices will be able to connect an injured player with an Ascension Seton clinician through real-time video conference.
"Youth soccer is one of the fastest growing sports in the country," said Adam Bauman, Vice President, Orthopedics and Sports Performance, Ascension. "Dell Children's partnership with Lonestar Soccer Club ensures thousands of young athletes will have access to the highest level of sports medicine and athletic trainers on the field and on the sidelines. This model of sports medicine for youth athletes includes health and sports education, along with injury prevention and injury care."
According to the Centers for Disease Control and Prevention more than 2.6 million children are treated in the emergency department every year for sports and recreation-related activities. Providing on-site Ascension Seton certified trainers and clinicians will help ensure youth athletes stay safe on the soccer field.
"This new partnership with Dell Children's Medical Center is a complete game changer for Lonestar Soccer Club and our more than 7,000 youth players throughout Central Texas," said Allen Fincher, Executive Director of Business Operations, Lonestar Soccer Club. "Not only is there an incredible mission alignment and almost identical footprint of growth across the region for our respective organizations, but the partnership will further enhance our ability to focus on training athletes, at all ages and levels of play, from a very holistic and health-centered approach."
###
About Ascension Texas
In Texas, Ascension operates Ascension Providence and Ascension Seton, which includes Dell Children's Medical Center, the region's only comprehensive children's hospital and pediatric Level I trauma center, and Dell Seton Medical Center at The University of Texas, the region's only Level I trauma center for adults. Ascension Seton partners with Dell Medical School at The University of Texas at Austin and shares a common vision of transforming healthcare through a focus on quality and value. Serving Texas for 115 years, Ascension is a faith-based healthcare organization committed to delivering compassionate, personalized care to all, with special attention to persons living in poverty and those most vulnerable. Ascension is one of the leading non-profit and Catholic health systems in the U.S., operating more than 2,600 sites of care – including 151 hospitals and more than 50 senior living facilities in 22 states and the District of Columbia.
Visit www.dellchildrens.net, www.providence.net and www.seton.net.